Help make the Pride Shoot a great success!
All volunteers will receive:
Complimentary Lunch and Dinner plus water, soda, and free beer (during Dinner).
Instructions/details and Safety Speech prior to the start of the Shoot.
Volunteer Opportunities
Volunteers will be asked to sign up for 4 hour increments using the link below. You will be able to sign up for more than one time slot. No station pullers needed this year.
Morning set-up
Registration
Selling raffle tickets
Running Games during registration and/or Shooting Raffle Games on the course.
Water Distribution
Photographer (using your own cell phone and/or digital camera)
Live Auction
Clean-up (on the course & tent area)
Flurry Shoot
Prize pick up verification
Please contact the Lions Pride Office at 715-677-7000 for more information.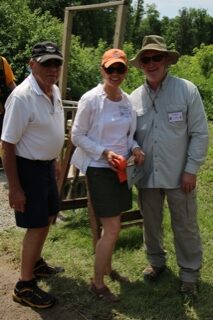 SHOOTER REGISTRATION | EVENT SPONSORSHIP | PRIZE DONATIONS | EVENT SCHEDULE