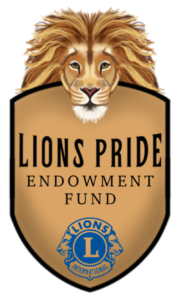 Board of Directors
Meet the people behind Lions Pride, whose compassion and willingness to serve keeps our mission alive.
President
Renee Peterson has worked at Horicon Bank for over 22 years, serving in positions as Teller, Personal Banker, Branch Manager, and most recently in a Human Resources capacity, as Talent Acquisition and Employee Engagement Officer, AVP. Renee manages the talent acquisition of employees for all areas of Horicon Bank, along with working with current employees to grow and development their career within the organization. Having worked in multiple areas of the bank allows for a more diverse skillset of the banking industry. Along with volunteering for the Lions Pride, Renee is also a member of the Horicon Lions Club, the Horicon Helping Hands Project, Dodge County and National SHRM and Treasurer of the Wisconsin Council of the Blind and Visually Impaired.
Vice-President
David Carl earned a Bachelor of Science degree from the University of Wisconsin-La Crosse. After a brief professional football career, he worked in the health club/fitness industry. He then transitioned into helping high school student-athletes with their athletic and college recruiting. After serving on the Board of Trustees of his high school alma mater – St. John's Northwestern Military Academy in Delafield, WI – David returned to the school as its Alumni Director. He is currently the Assistant to the President and is helping with fundraising and development. David is the son of past Pride Chairman, Dewey Carl as well as the grandson of Past International President Clarence Sturm. He has volunteered on a Wisconsin Lions Eye Glass Mission to Mexico; Oconomowoc Lions Gus Macker Basketball Tournaments; the Lions Pride Sporting Clays Fundraisers; assisted with numerous positions at the Manawa Lions Rodeo; as well as various projects at Lions Camp.
Secretary
Art Marson is recently retired from Western Technical College after 38 years. He spent the past 25 years as a member of the College's Senior Leadership Team. His primary responsibilities were managing Auxiliary Services, Research, Planning and Development. He holds an MBA Degree in Finance from UW-La Crosse. Art has served on several boards including the Lions International Board of Directors in 2008-10. He is a past chair of the La Crosse International Relations Committee and is actively involved in their seven sister city programs. Art grew up in a family grocery business and currently is a partner in a gas and convenience store business. He also does consulting with HR Business Solutions in La Crosse.
Treasurer
Susan Selner is retired from Wisconsin Public Service Corporation where she worked in accounting, budgeting, and project management. She has an Associate Degree in Accounting from NWTC. Susan has been a member of the Denmark Lions Club for more than 30 years, serving as Club President, Club Secretary and is currently the Club Treasurer. She is a past District Governor (2015-16), a progressive Melvin Jones Fellow, Birch-Sturm Fellow and Ray Hempel Fellow. Besides working with the Lions, she is treasurer of her church foundation and is the Village President in her hometown of Denmark.
Board Member
PDG Bob Bertch joins the LPEF Board as the MD27 C1 & C2 Representative. He served our country in the US Air Force with a tour of Texas, Upper Michigan, and Thailand/Vietnam. His 45-year career in sales and marketing in the grocery-food industry began in A & P Food stores and then on to several food brokerage firms in Ohio, Michigan and Wisconsin. He was an active member in his church, the Masons, Scottish-Rite and Shrine while living in Ohio. Since 2000, Bob and his wife, Laura, now live in Wisconsin and their 2 kids and 3 grandsons also live in the area. Now retired since 2006, Bob "Mepps" Bertch is living his dream as a local fishing guide and also found time to be involved in his community by joining the Boulder Junction Chamber since 2008, the Musky Classic board, Lakeland Kiwanis Club as past president and a bowler (having achieved a 300 in 2012). Bob joined the Boulder Junction Lions Club in 2010, serving as a board member since 2014 and President for 2019-2021. Bob has served as a Zone Chair for Zone 3, and served as District Governor for Multiple District 27C2 for the 20-21 term. Bob has been awarded the International Presidential Award and is a Melvin Jones fellow who currently is the Secretary of the Boulder Junction Lions Club.
Board Member
Sue Shakal joined the LPEF Board as the E1 & E2 representative. She joined Lions in 2011 and has served on numerous committees and also as Club President. She is currently the Club Service Chairperson.
Sue has been employed by the Cadott Community School District for over 44 years; serving as an administrative assistant for 13 years, bookkeeper for 21 years and has been the Director of Finance and Human Resources for 10 years. In addition to this, she is currently a supervisor on her local town board.
PDG, At Large
Greg was employed in the lumber industry for 17 years and retired from Alexander Lumber Co. as General Manager in August 2017. Previously, he worked in the transportation industry for over 30 years and was the owner of a Pryor Trucking Inc. for 20 years. Over the years, Greg has continued his education in various business management areas. He has been active in his community and served on the Variance Board for the Village of Twin Lakes. Greg has been a Lion since 1986 and has been very active at the local, district and state levels. He served on the WLF Board of Directors for
6 years and was WLF President during 2007-2008. He served as District Governor of 27-A1 (2013-14), MD-27 GLT Chair (2014-17), MD-27 Environment Chair (2017-18), and MD-27 GST Chair (2018-21). Greg is currently the MD27 Public Relations & Lions Information Chair.
PDG, At Large
Jim Schiferl is a Wisconsin licensed real estate broker and founder of Schiferl Realty. He has been active in the real estate and auction business for almost 56 years. Jim is founder and president of the Schiferl Family Charitable Foundation, Inc. He is past president and a 51-year member of the Abbotsford Chamber of Commerce and served for 12 years on the Abbotsford City Council. Jim now serves as a member of the local planning commission. Jim and his wife Pauline have logged over 20 Wisconsin Lions Eye Glass missions to Mexico, Honduras and Nicaragua and are tissue transporters and dispatchers for the Lions Eye Bank of Wisconsin. Jim is a Past District Governor of District 27-C1 and completed served six years of service as a director of the Wisconsin Lions Foundation, Inc. Board.
Board Member
John Suby is a shareholder and president of John F. Suby & Associates, S.C. accounting firm. John was Co-Founder and former Chairman of the Board Emeritus at Suby, Von Haden & Associates, S.C., a Madison accounting firm he started more than 35 years ago. During his tenure, the business grew into a group of nine companies, 450 employees, with annual billings of $47 million and seven offices in three states. John is a member of both the Wisconsin Institute of Certified Public Accountants and the American Institute of Certified Public Accountants. John has also served as the Vice Chair of the Lutheran Social Services Foundation.
Lions Pride Ambassador
Wayne grew up on a dairy farm in Waupaca County. He graduated with a Bachelor of Arts degree from Augustana University of Sioux Falls, SD in 1976. He became a Lion in 1986 and served as a District Governor, a Council Chair, one term as a WLF Director, Multiple District Membership Chair, & the Multiple District LCIF Coordinator for 10 years. He served as International Director (2005-07). He is a Human Resources Manager by career and serves on his employer's 401(k) Investment Committee. Wayne is a past member of the Manawa City Council.
WLF Representative
Denise Gibbons is a member of the Sharon Lions Club and a Municipal Judge for the past 24 years. Denise is married to married to Lion PDG Jerry Gibbons and they have one daughter, Stacie, her husband Kenny and our grandchildren, Samantha and James.
Wisconsin MD27 Council of Governors Representative
Shirley joined the Denmark Lions in March of 2007. She has served as Zone Chair, Tail Twister, Song Leader and President of her club. Shirley is currently serving as the District Governor of District B2. She enjoys working with the youth in her area. There are many young Leos that she has helped serve along side of. She has also helped with the Lions Pride Sporting Clay shoot and found it to be a great event and now Shirley serves as the MD27 Council of Governor Representative.